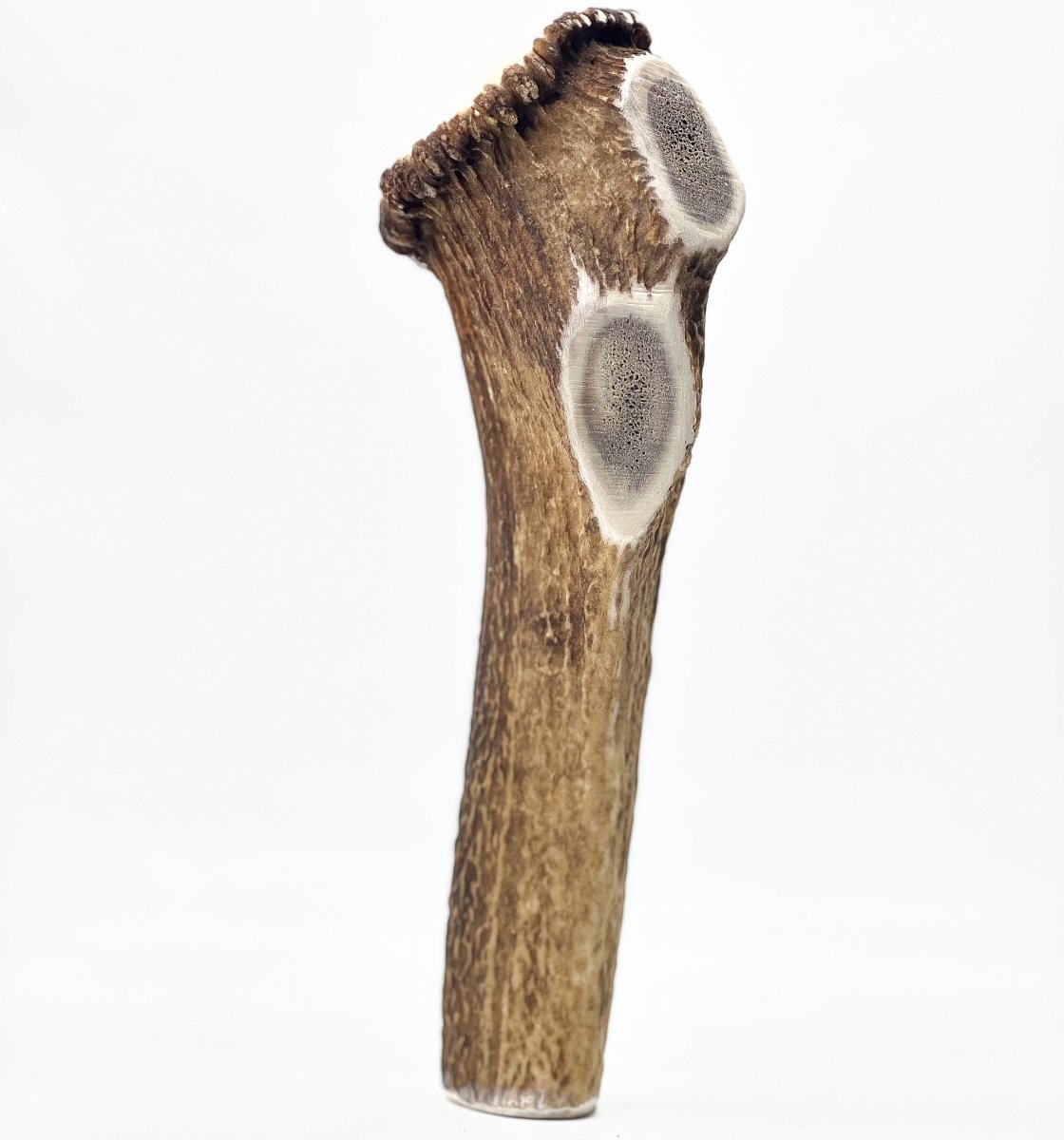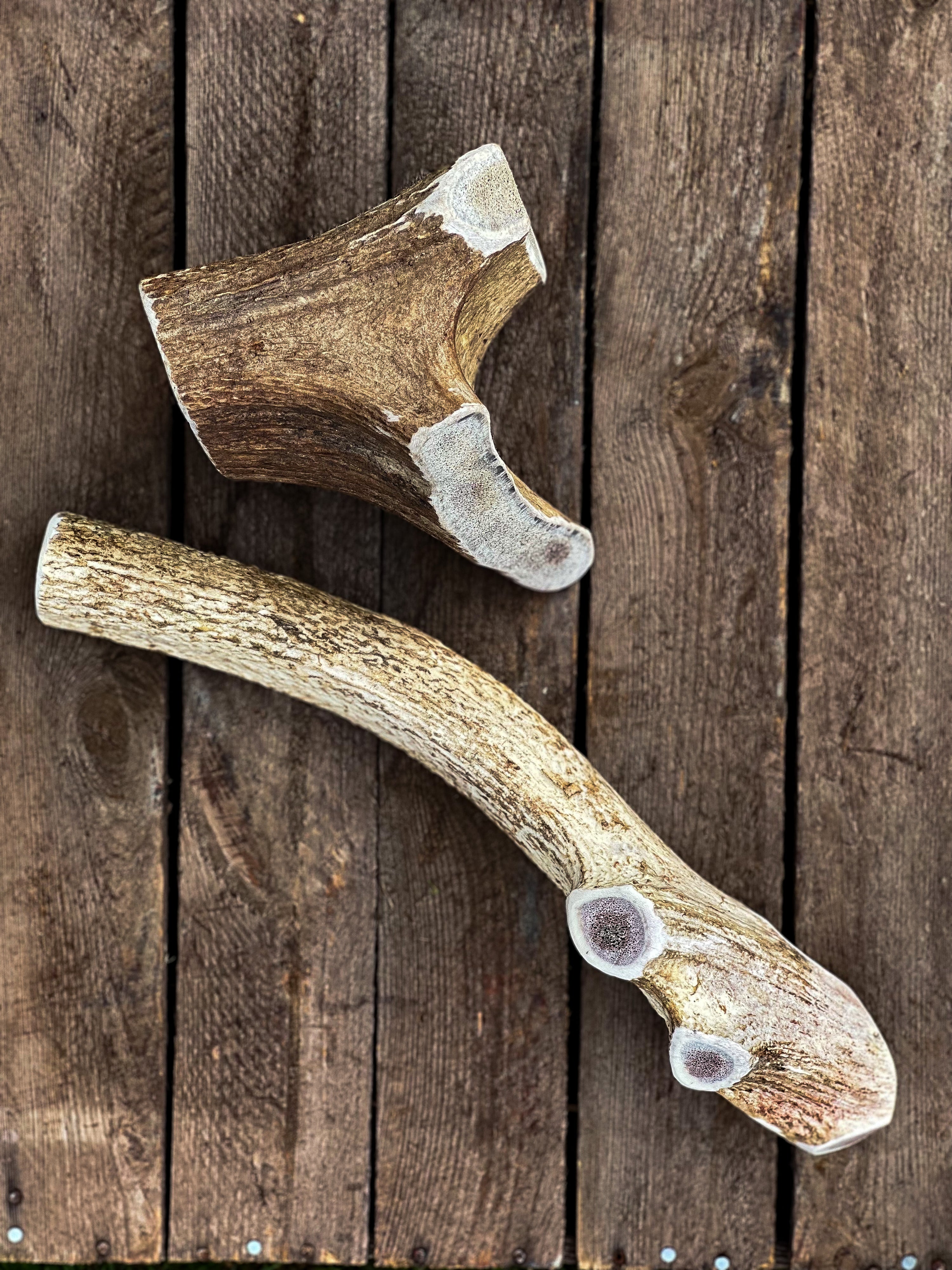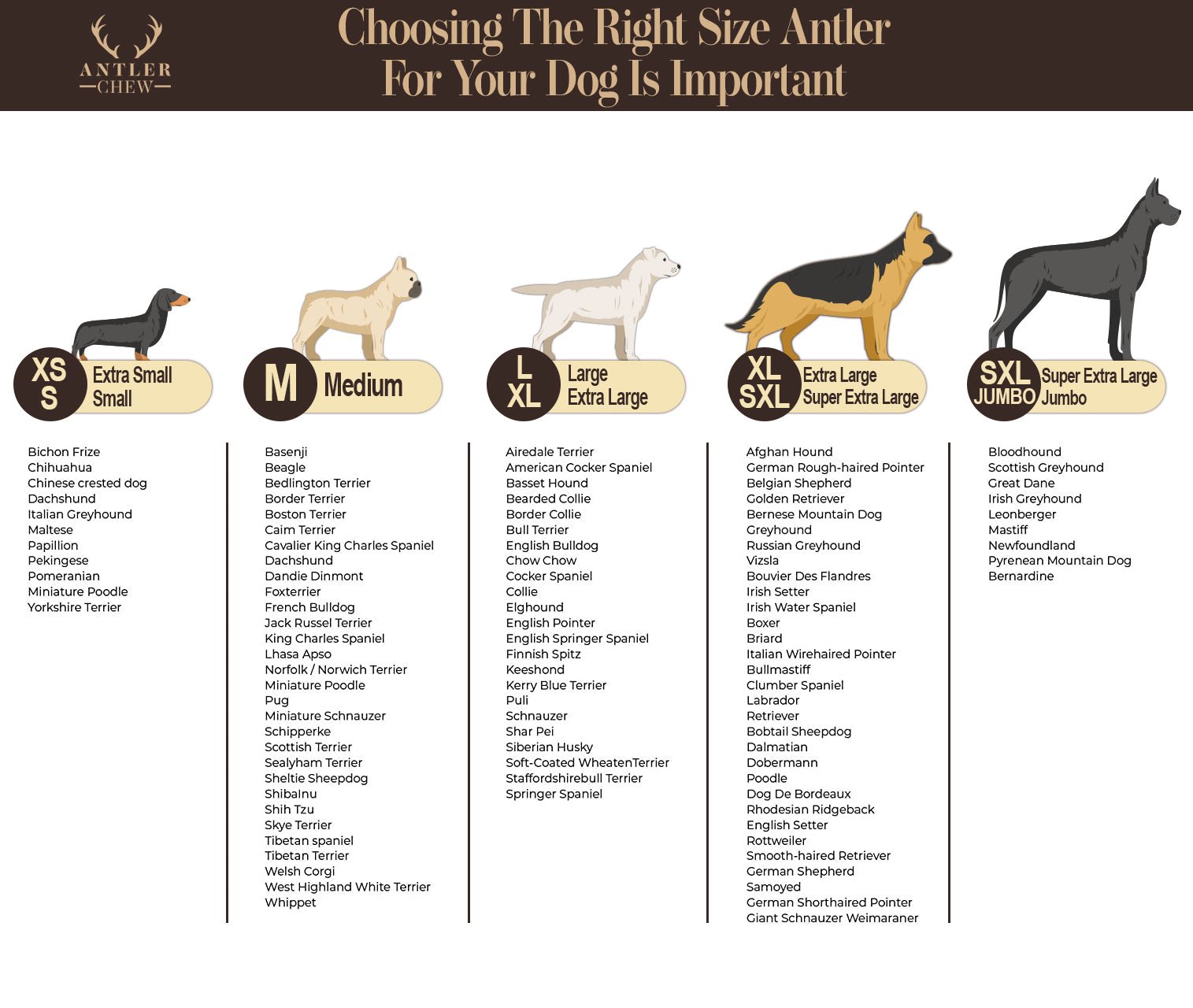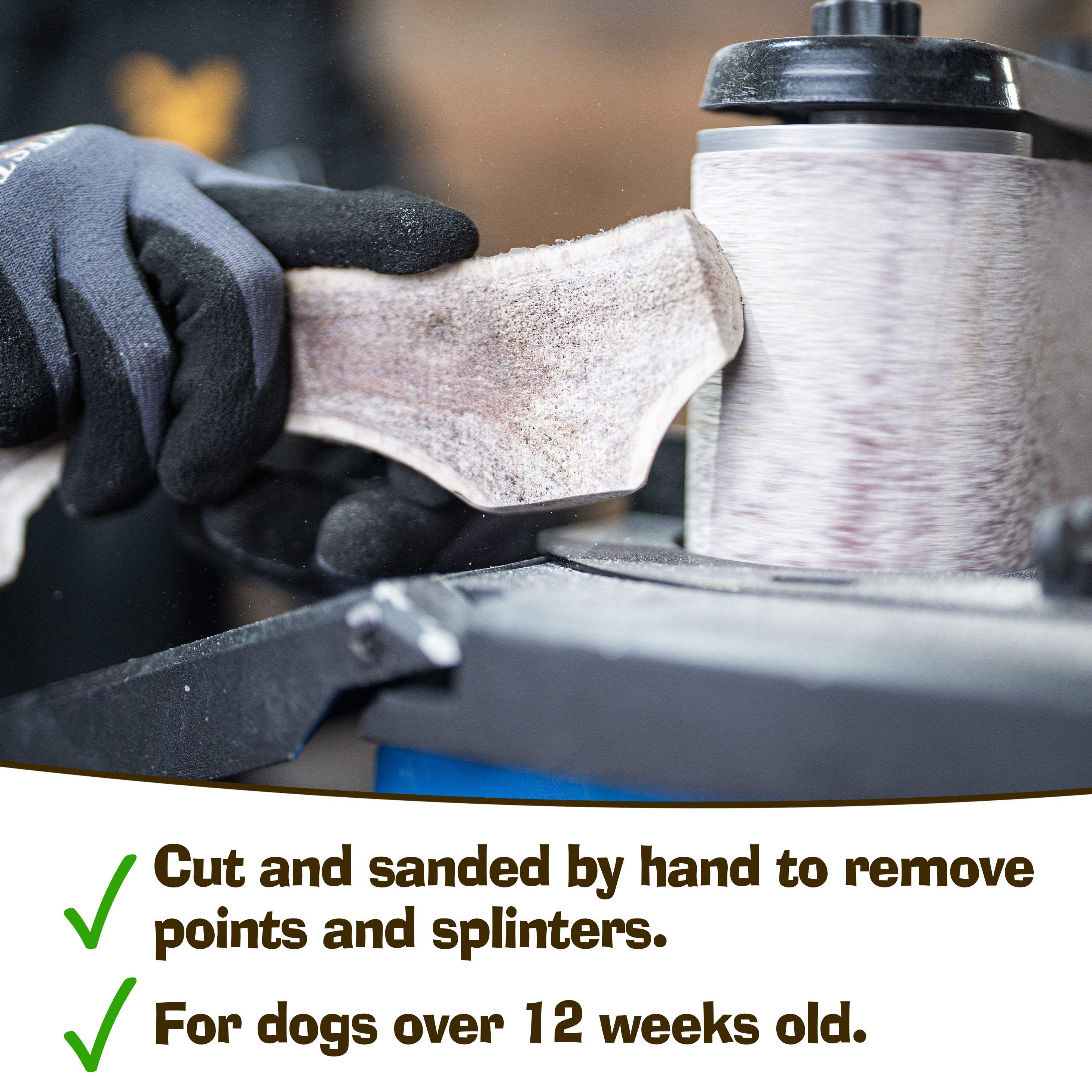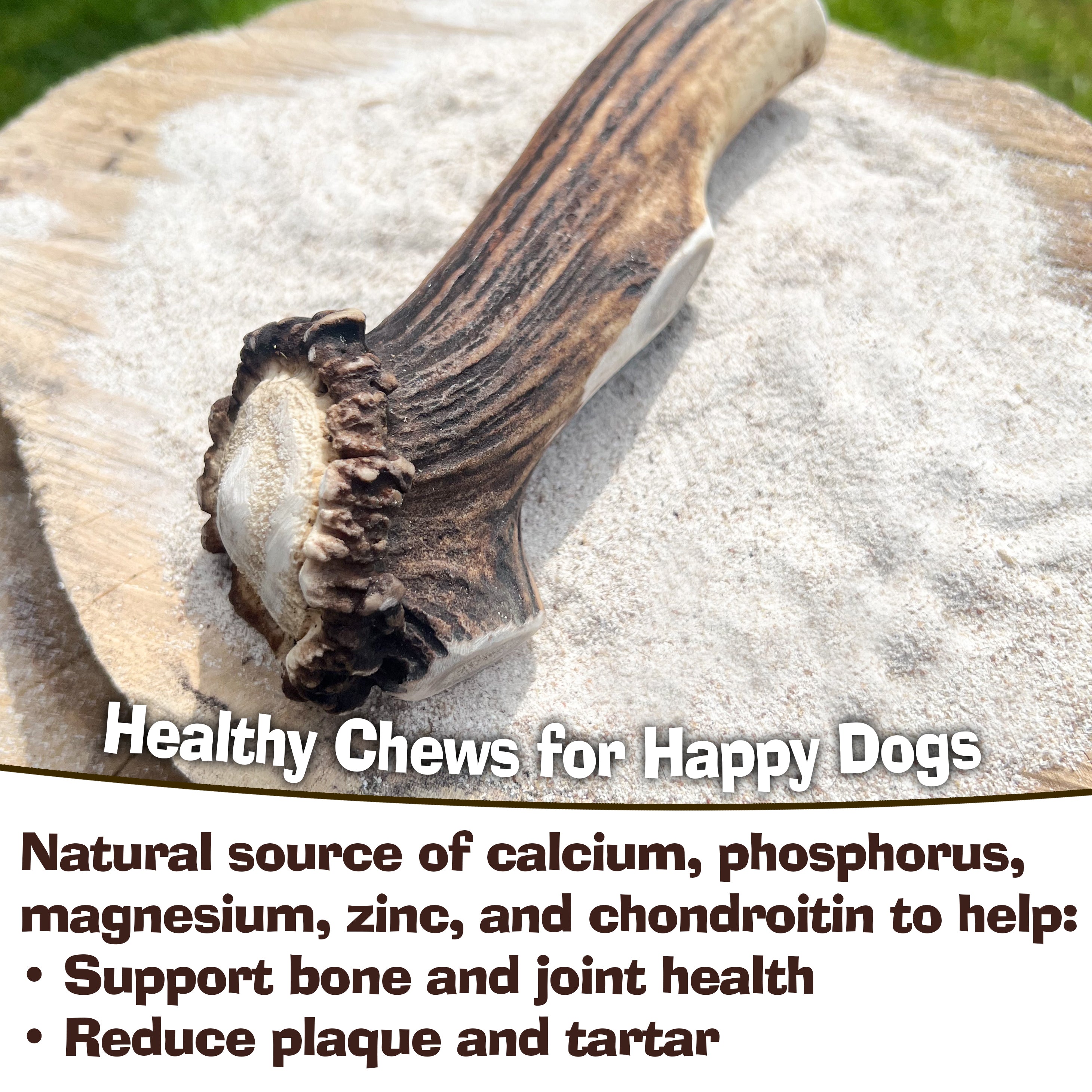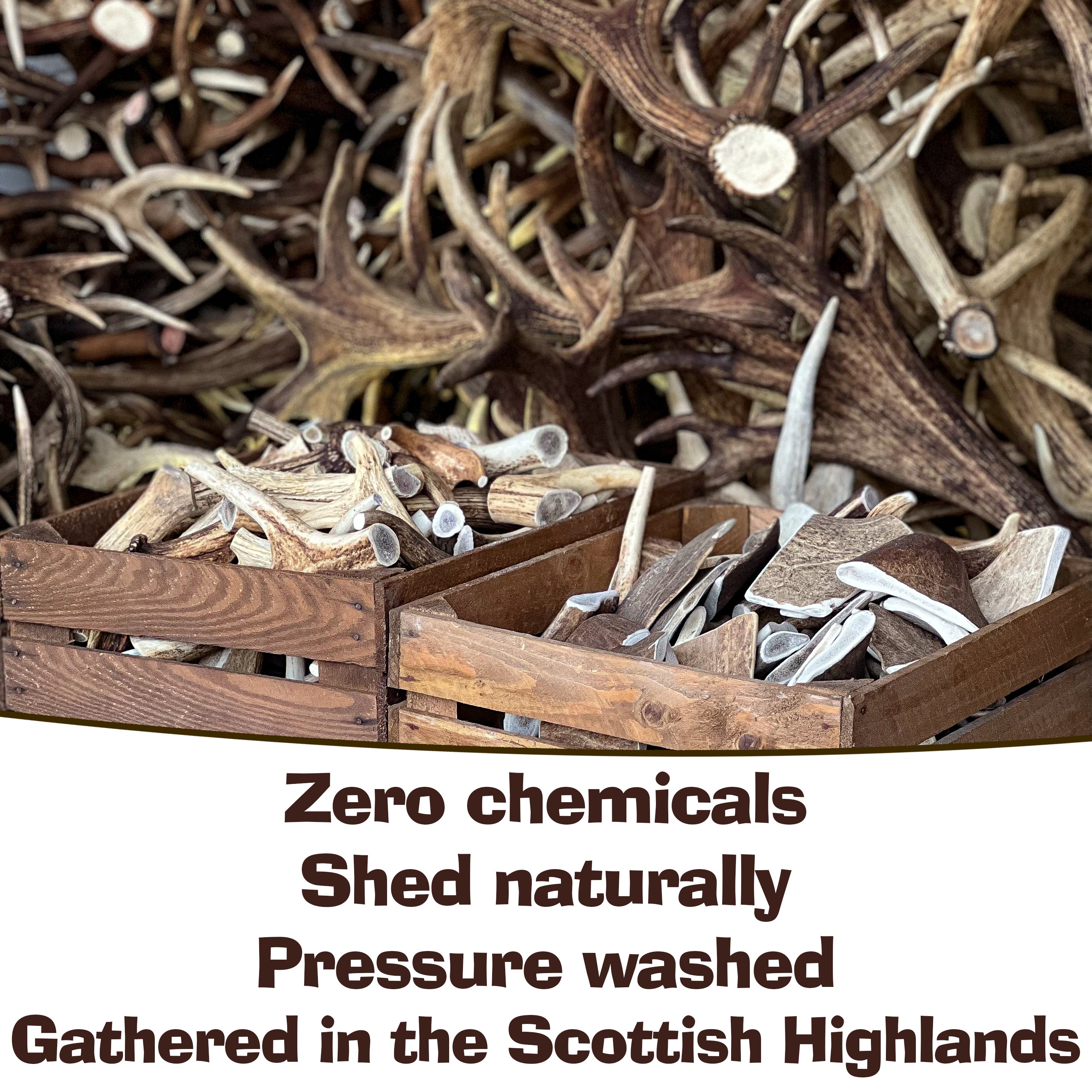 Long Lasting
Dental Chew
Removes Plaque
JUMBO SXL - Red Deer Antler 450g+
Sale price
£39.99
Regular price
£39.99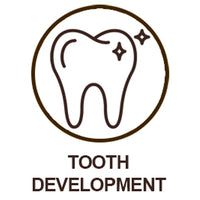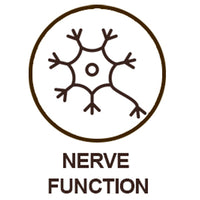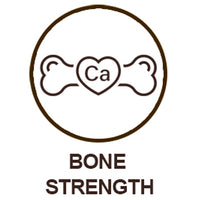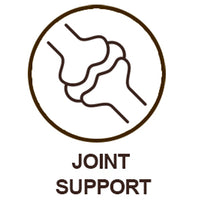 Guidlines for picking the most suitable antler for your dog
Antler size definition is based on weight and length. Note your preference for shape or colour, and we'll select the best antler for your canine companion. The larger antler the better - golden rule.
What Makes us Different
Our Goal is Quality, not quantity.
Antler Chew Wholesale Ltd is proud to present an extensive range of premium, eco-friendly antler chews sourced from local and sustainable sources. Our carefully curated selection includes antlers from red deer, fallow deer, and elk, ensuring a perfect fit for every breed and size of canine companion. Each antler chew undergoes a rigorous quality control process, which guarantees that only the finest, long-lasting chews make it to your doorstep. With a wide variety of sizes, shapes, and strengths, our collection caters to the unique chewing preferences and needs of every dog.  In addition to providing hours of entertainment and promoting healthy dental hygiene, our antler chews are packed with essential nutrients like calcium, phosphorus, and glucosamine, which contribute to the overall health and well-being of your furry friends. As a responsible and environmentally-conscious business, Antler Chew Wholesale Ltd is committed to supporting local communities and promoting ethical practices in the antler industry. We maintain strong relationships with local suppliers, ensuring the antlers are sourced from free-ranging, naturally-shed deer and elk populations.